Every 'Friends' Valentine's Episode on Netflix
ARE YOU ON A BREAK!?.. From watching Friends? If so, why though? It's Valentine's day after all! With all the love lost and found throughout the show, there are some amazing Valentines day episodes to be enjoyed. Here's the complete list of Valentines episodes.
In total there were only 3 Valentines day episodes throughout the 10 seasons. For the remaining 7 seasons, we've listed for the episodes that aired around Valentines Day. There are some incredible and memorable episodes that everyone will know and love so indulge yourself and binge on the episodes below!
---
Season 1 – Episode 14
US Air Date: 02/09/1995
As Valentine's Day approaches; Ross and his date end up at the same restaurant as Carol and Susan, Joey inadvertently sets Chandler up on a blind date with Janice, and the girls burn mementos of their old boyfriends.
---
Season 2 – Episode 15
US Air Date: 02/08/1996
Monica becomes infatuated with a friend of her parents when she caters a party for him. Ross and Rachel go on their first date. Joey and Chandler refuse to move when they get a new TV and two armchairs.
---
Season 3 – Episode 15
US Air Date: 02/13/1997
Ross seeks solace at a party after a bitter fight with Rachel and ends up in the arms of another woman; Phoebe's date needs an interpreter to communicate.
---
Season 4 – Episode 15
US Air Date: 02/26/1998
Chandler runs into Janice, and finds her more irritating than ever and creates an elaborate plan to break up with her, meanwhile, Ross attempts to learn how to play rugby to impress Emily and Monica obsesses over an electric lighting switch.
---
Season 5 – Episode 14
US Air Date: 02/11/1999
When Phoebe finds out about Monica and Chandler, she and Rachel attempt to get them to confess their relationship.
---
Season 6 – Episode 17
US Air Date: 02/24/2000
Rachel and Phoebe take self-defense classes. Chandler and Monica agree to give each other homemade presents for Valentine's Day. Joey tries to get money through medical research.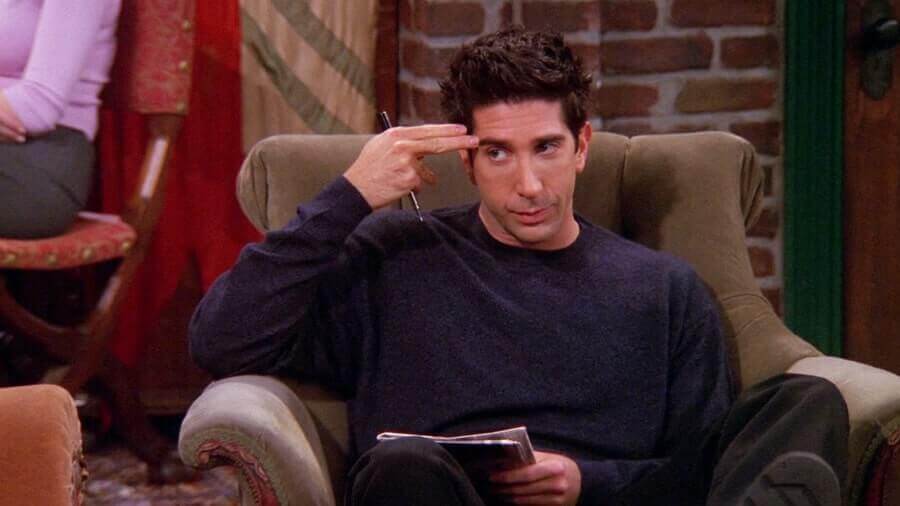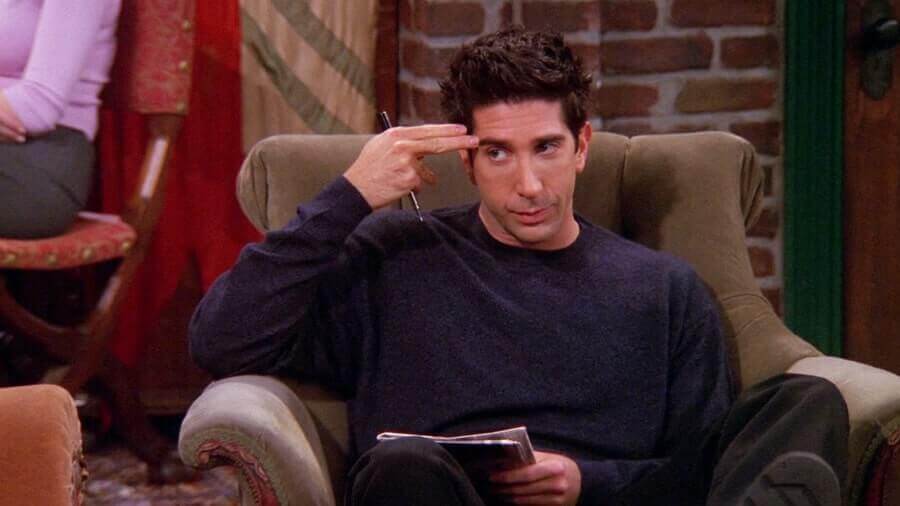 ---
Season 7 – Episode 15
US Air Date: 02/15/2001
Joey gets training from the actress he is replacing on "Days of our Lives". Rachel and Phoebe find a cute guy's cellphone in Central Perk and fight over who gets to keep it. Ross practices playing bagpipes for Monica and Chandler's wedding, much to their horror.
---
Season 8 – Episode 15
US Air Date: 02/07/2002
During Valentine's Day, Chandler discovers the miracle of birth seeing an extremely graphic video.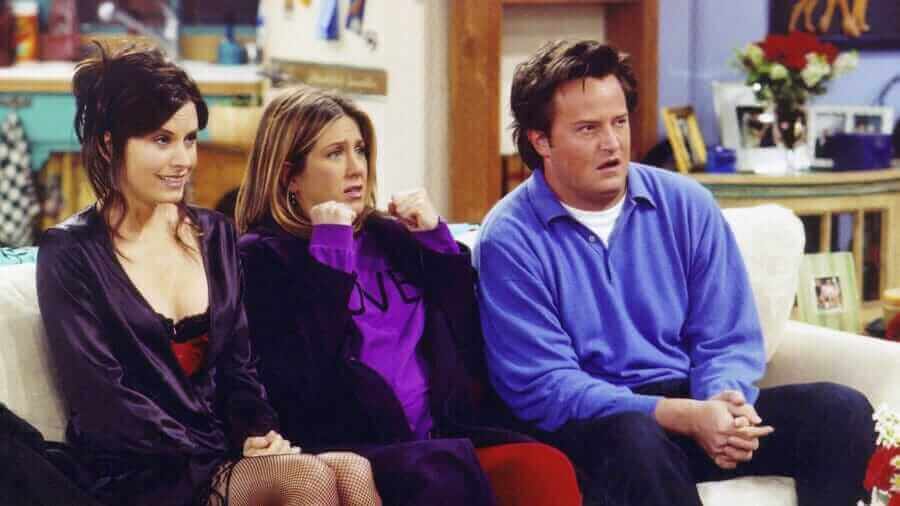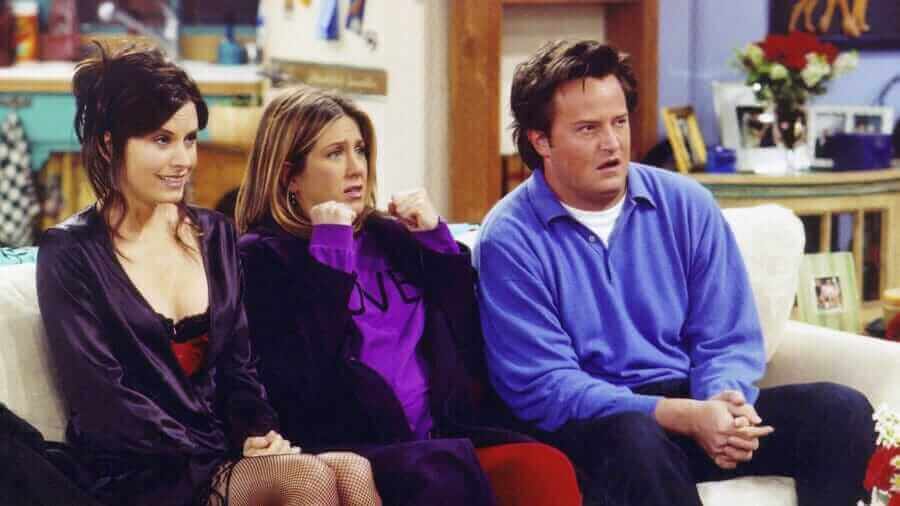 ---
Season 9 – Episode 15
US Air Date: 02/13/2003
Joey gets a part in a stage play in a painful way. Ross and Phoebe are mugged outside Central Perk, Phoebe realizes that she mugged Ross 18 years ago. Chandler starts his new career as an advertising writer.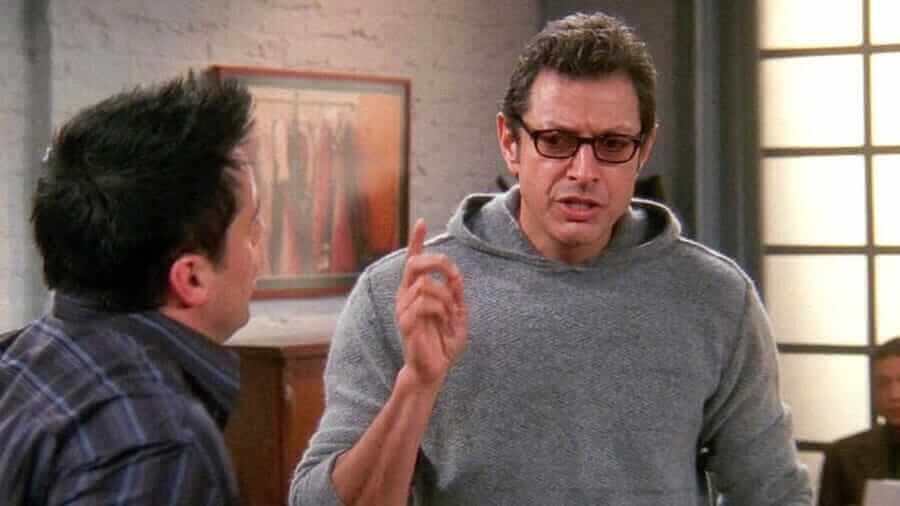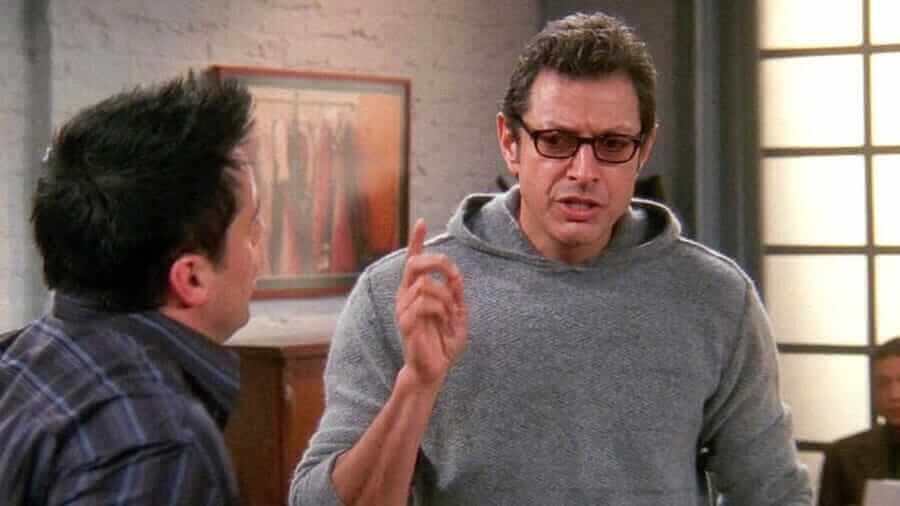 ---
Season 10 – Episode 12
US Air Date: 02/12/2004
Chaos ensues as Phoebe and Mike prepare to get married.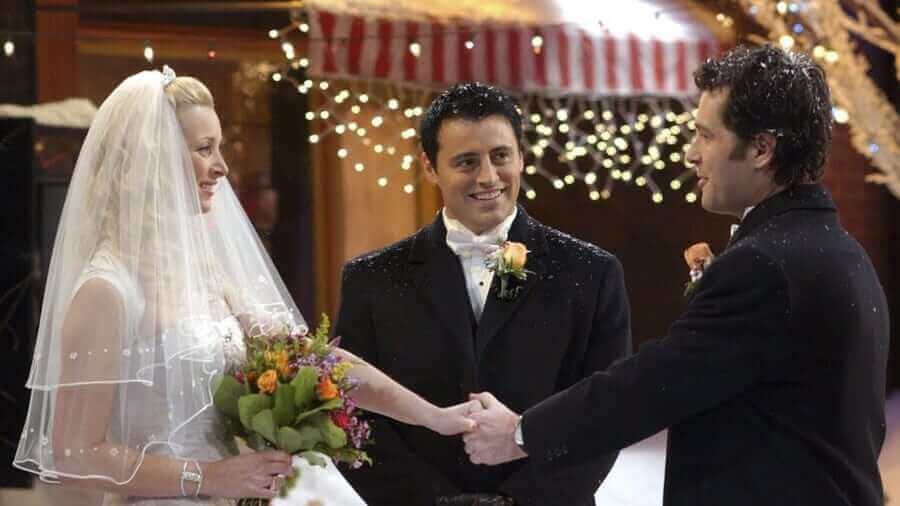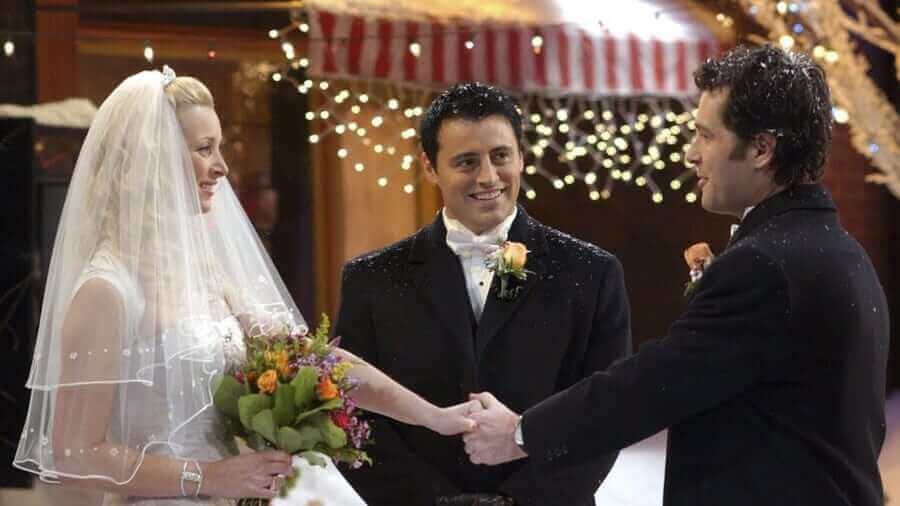 ---
Which Friends episodes will you be watching? Let us know in the comments below! Make sure to check out the full list of Christmas episodes on Netflix too!